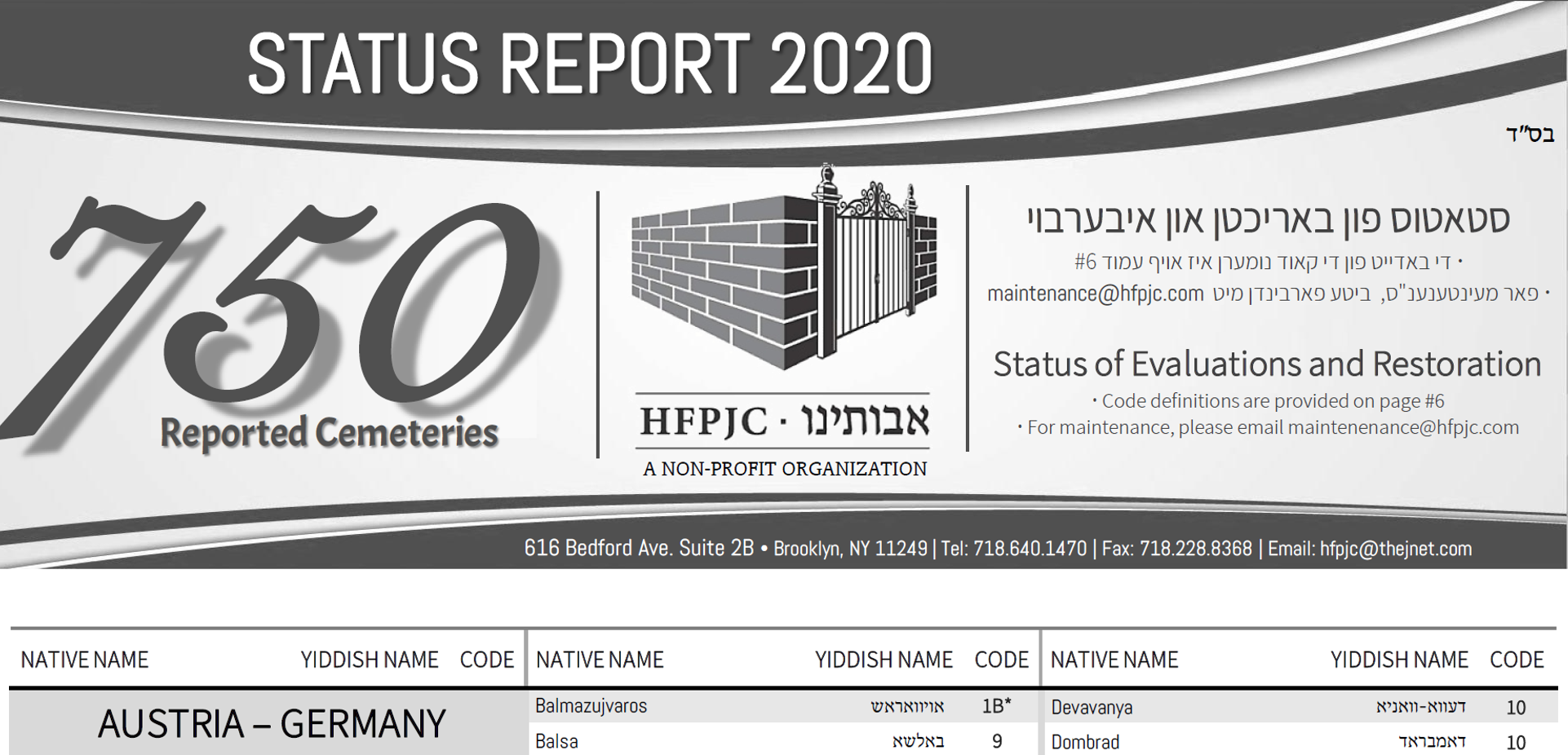 Status report
Jan 15 2020
The newly updated Status Report 2020 has been released! The report includes the status of 750 cemeteries, marked according a code-definition sheet, and a separate list of the 330 restored cemeteries.
Read More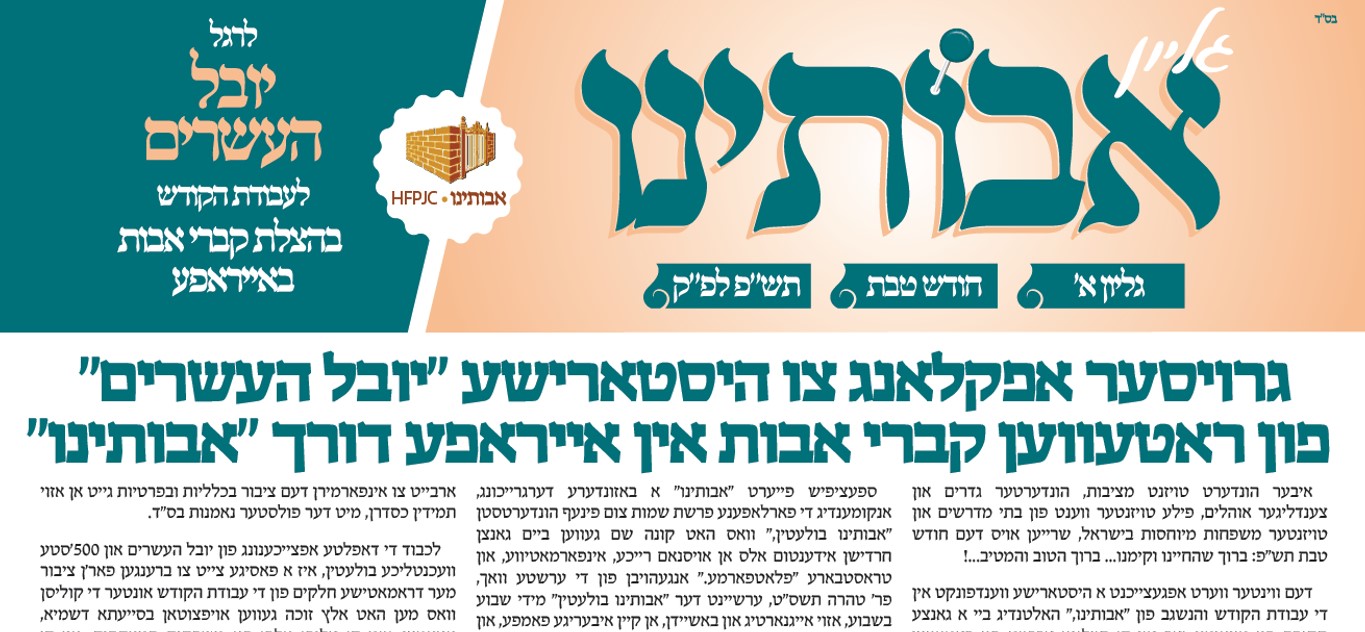 Bulletin #500
Jan 20 2020
HFPJC celebrated 20 years since its founding, and the 500th weekly bulletin. As the organization gears for the new season in which 50 cemeteries are slated for restoration, we pause to reflect on the monumental achievements reached thus far.
Read More
Balmazujvarus cemetery property
May 27 2019
A privately owned house built on cemetery property in Balmazujvarus, Hungary, was rightfully returned to the ownership of the descendants, who were concerned with future construction on and around this lot, which will result in desecration of the cemetery. HFPJC guided the descendants through the entire successful ownership transfer.
Read More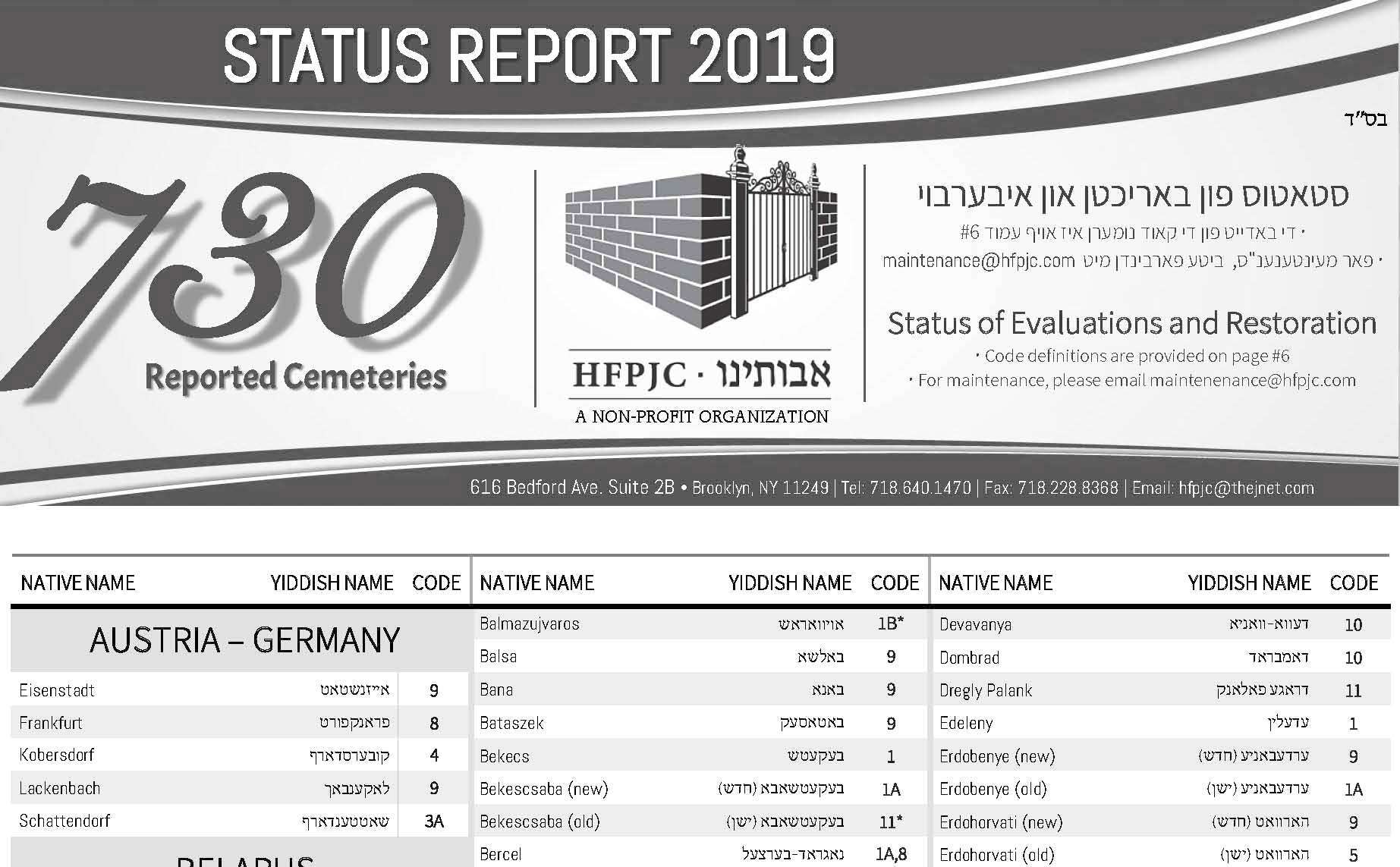 Status Report
Jan 18 2019
NEW! Avoyseinu releases updated report on all cemeteries where they were/are involved, with a code on its status. Review this report with information on 730 cemeteries to see if you can find your own ancestral cemetery and its status. If a cemetery isn't listed, Avoyseinu can be contacted to order an evaluation.
Read More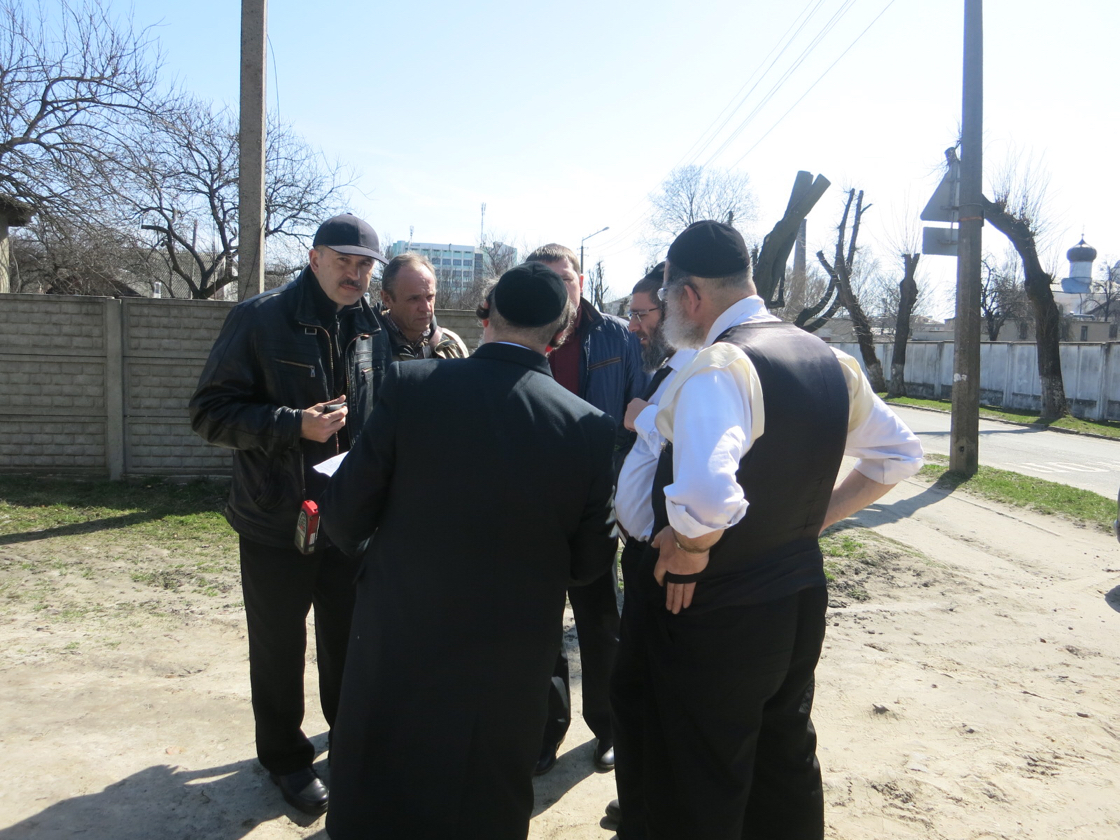 Cemetery Activities/Pinsk
Apr 26 2018
During an intense preparatory undertaking to enclose and preserve the cemetery in Pinsk/Karlin, Belarus, HFPJC board members received an urgent call about ongoing construction activities within this sacred area. Immediately after Pesach, representatives flew to Belarus to negotiate the immediate halt of the desecrating activities, and were met with understanding and compassion from the locals and authorities. This led to a peaceful resolution, in which the construction plans were altered to keep the cemetery intact.
Read More